Skip to Content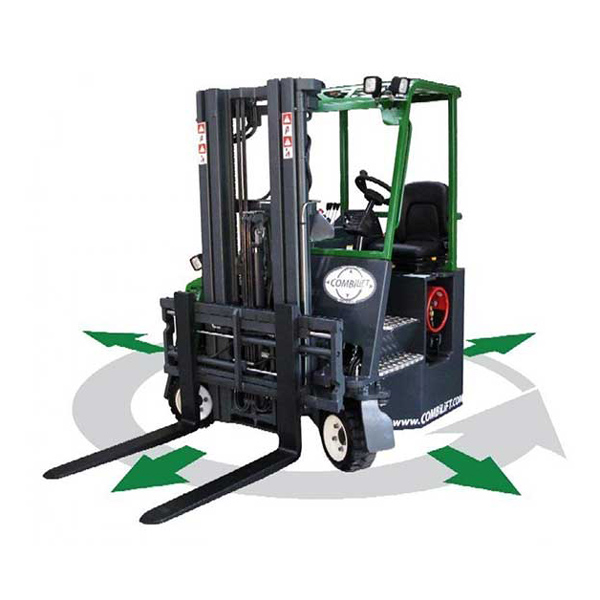 Combi-CB
Call Today For Your Customized Forklift.
The Combi-CB is more compact than a traditional counterbalance forklift, has the added advantage of multi-directional operation, and is therefore ideal for any customer who handles palletized goods and long length products. This new innovative Combilift customized handling solution will bring many advantages to customers who today may be using standard conventional counter-balance forklifts, reach trucks, side loaders, or electric 4-way forklifts.
Some Technical Info:
Some Technical Info:
5,000 – 8,000 lbs capacity
Available in LP gas, diesel, and electric
Lift heights up to 7,500mm
Drive all 3 wheels
200mm Side Shift as standard
1,400mm Fork Carriage
Options:
Fully Enclosed Cabin
Cabin Heater
Hydraulic Fork Positioner
Detachable 4 Fork Spreader Bar
Ontario's Largest Selection of New and Used Lift Trucks!