Skip to Content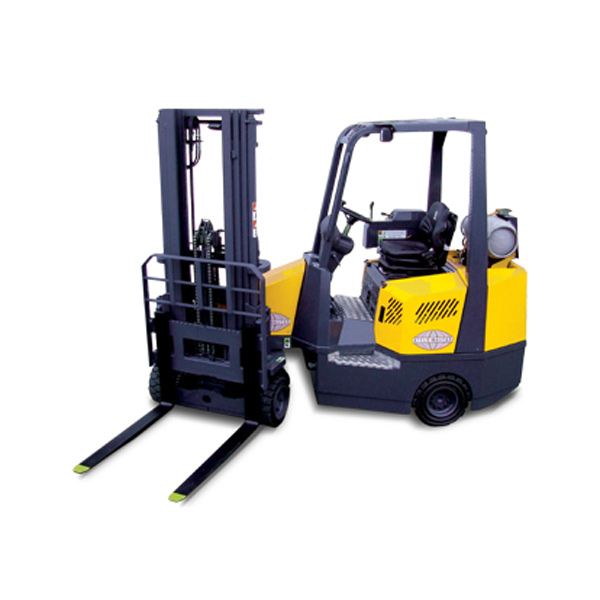 Articulating Trucks
Electric or LPG Power 3300 lbs and 4400 lbs Capacities
Maximize storage space and enjoy the following benefits:
Versatility
The versatile Aisle-Master Very Narrow Aisle articulated forklift has been designed to replace a number of other forklifts for more efficient offloading, handling and storage. It works as a counterbalance truck for offloading in the yard, and operates in very narrow aisles in the warehouse, replacing reach trucks which need much greater working areas. Using the one truck also increases productivity as it eliminates time-consuming double handling and speeds up "truck to rack" operations.
Maneuverability
The articulated design offers unbeatable maneuverability, providing faster load cycle times and reduced driver fatigue.
Visibility
Superior visibility over other lift trucks ensures better placement accuracy, quicker picking, and less product damage.
Stability
The Aisle-Master has been designed to maintain optimum stability when fully articulated, ensuring operator safety without compromising on lift height.
Ontario's Largest Selection of New and Used Lift Trucks!